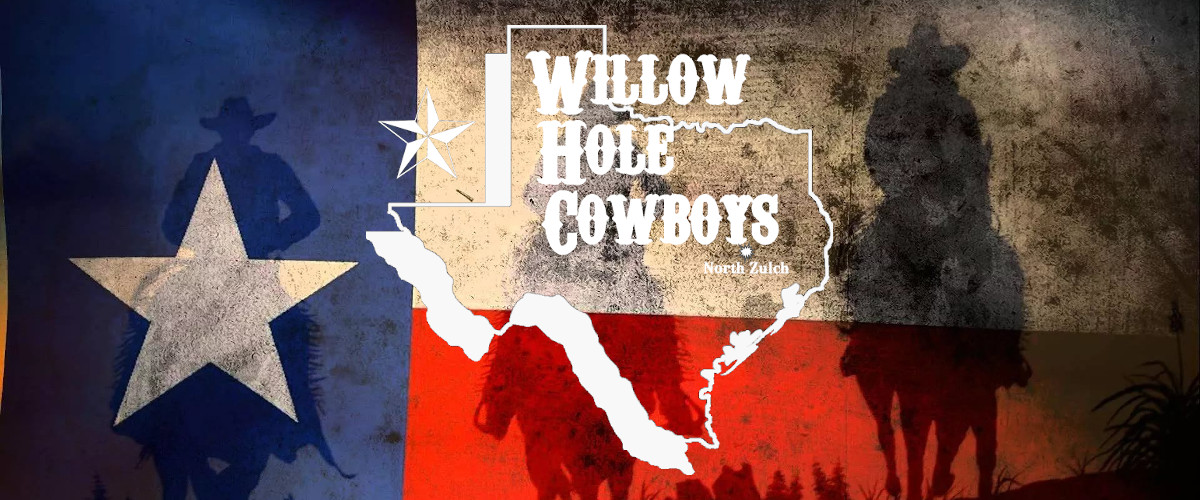 A Cowboy Action Shooting Club and More!
Welcome to the best little shootin' club in Texas!  The Willow Hole Cowboys support three types of shooting competitions: Cowboy Action Shooting, Big Bore Long Range, and Rimfire Steel Challenge.  What you'll find is some of the nicest folks God ever put on the earth and we'll be glad to show you the ropes and help you get started in a great family shooting sport. You won't be disappointed.
Do you ever wish you lived in the days of Wyatt Earp, Frank & Jesse James, and Billy the Kid?  Would you like to stand tall and let your six guns do the talking?  Well good news, the old west lives every 3rd Saturday of the month at your local Cowboy Action Shooting club!  So when you are in the Bryan / College Station area come visit the Willow Hole Cowboys and see a match!  See the Cowboy Shooting page for more information on the cowboy shooting schedule.
Have you ever thought about the challenge of shooting a buffalo at 300 to 600 yards with big bore cartridges of the pre-1900 period?  On the Sunday after the cowboy match, the cowboys at Thunder Hole practice their Matthew Quigley skills with both lever and single-shot rifles on our long range course.  See the long range page for more information.
Want something a little more modern?  On the 2nd Sunday and 4th Saturday, the Willow Hole Cowboys sponsor a Rimfire Steel Challenge match.  See the 22 Steel page for more information.
16.7 mi east from Hwy 6 & Hwy 21 at Bryan, TX
19.6 mi west from I 45 & Hwy 21 at Madisonville, TX
4.7 mi west from FM 39 & Hwy 21 at North Zulch
Look for the WHC sign on the south side of the road.
30 52′ 47.79″ N 96 10′ 49.29″ W
Copyright © 2023 | Willow Hole Cowboys